Why Firecracker Sports
YOUR HOME FOR COLLEGE RECRUITING, SHOWCASE SPORTS AND GREAT VALUE IN TRAVEL DESTINATIONS.
WHO HAS ATTENDED FIRECRACKER EVENTS?
You can take our word for it, but it's better to hear it from our participants that keep coming back
Samurai Baseball plays a lot of tournaments every year and this is one of our favorite stops. Great competition playing on beautiful fields at a perfect time of year for a great price. Had great baseball times meeting great baseball people. Nice Job!
I have been coaching for the past 20 years, and I have entered my teams in a ton of tournaments. Every year, I take my Flemington Post 159 team to the 4th of July tournament. It is by far the best tournament that we enter, and it is by far the best run tournament. It permits my players a nice 3-4 hour trip plus playing on great college fields with the ability to actually play games and not be forced off fields with ridiculous time limits. More importantly, the exposure my kids get from the colleges in attendance during the showcase and the games is second to none. This trip has been successful for us on many levels but none more so than having great colleges look at my players. If there is any team out there looking for a well organized tournament with great competition, Firecracker is a no brainer.
The Firecracker was one of the better overall tournaments we have played in — and we travel all over. The college fields and complexes were well-maintained and the staff worked hard to get them ready. The showcase nature of the event was as-advertised, as we made quality contacts with some college coaches. The 4 day (Friday-Monday) format was great, as it allowed our families to enjoy some time at the Maine sites as well. The only negative was a semi-final game on a poorly maintained high school field— but otherwise we would recommend this tournament.
Have taken my 19u team to this tournament many times. Great value and we always get great competition on the best fields in the area. The 4th of July tournament is an automatic for us to play in every year. Mark and his group run a great tournament and really have this down to a science. Keep up the great work and see you in July!!
Firecracker Baseball is right up there with the big tournaments run in New England. The caliber of teams that come to the tournaments is amazing. The facilities they use are the best available in MA and RI. Most appealing is the partnerships they have created with companies like ProNine, Power Showcase and Perfect Playcement! I can't wait for the 2019 Tournaments
Firecracker Baseball staff put on another top notch tourney this past July 4th weekend – Great venues – Great competition-Top notch Website and communication! Great job Mark Cooke and Staff
Firecracker was an awesome experience. First time coming this year, and I tell you what the field, competition, and overall vibe of the tournament was top notch. Will defiantly be coming back and coming to further tournaments run by Mark and his staff.
Top Colleges and Pro Scouts
Our model of providing the best experience of playing on college and premier fields offer a unique opportunity. Yes we do not play in multi-field complexes such as Diamond Nation and New England Baseball Complex but our ability to put you on campuses for tournament pool play, College Showcase Camps along with interacting with the coach is unique and something no other organization can say they do. We market the schools attending along with the coaches that are confirmed because we are compensating them to be there along with getting evaluations from them for our student athletes, teams and coaches. Over the last 3 years our numbers have sky rocketed from 40+ coaches attending in 2016, 75+ in 2017 to over 100+ in 2018 alone…more great things to come in 2019!
Over 50+ coaches at our 4th of July Showcase Tournament!

Many of our site supervisors are college/pro coaches working the tournaments.

Our Showcase Camps include drills, working 1 on 1 with college coaches. This segment is unique to many other showcase camps offered in this industry.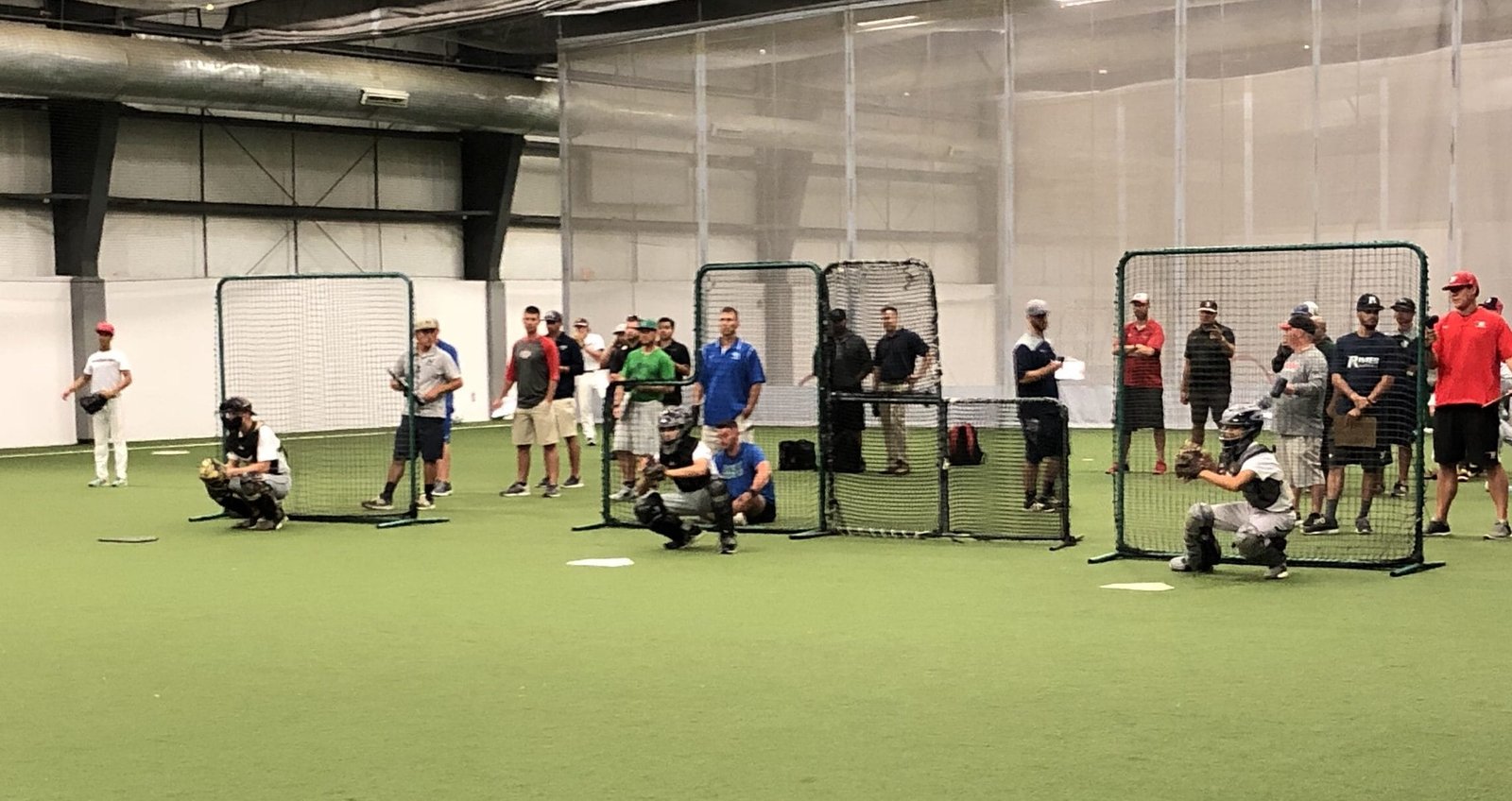 Premier and Top Facilities
We rent out the top college/universities within a 45 minute area of our events for you to play your games, showcase camps and experience the campus.

We secure some of the best stadiums around such as the Ballpark at the Beach; McCoy Stadium; Goodall Park; Cubeta Stadium and Peekskill Stadium. More to come shortly!

We strive to provide all 14U/15U; 16U/17U and 18U/19U pool play games on professional and college fields including all 13U & 14U playoff/championship games providing a unique experience unlike any other organization.

Our College Showcase Camps (weather permitting) are held on college campuses for all to work out, tour and experience like no other for under $100!
Well-Oiled Machine
We want to continue to improve our amazing 83% repeat customer rates.  We pride ourselves on organization, excellent communication and premier customer service.  We've painstakingly going through and reworked our entire website and registration process from the ground up.  We want to make the registration process as enjoyable as our events are.  We've built a 1-stop-shop:
In today's day and age of social media and mobile devices we can easily communicate all the rules, schedules, updated colleges attendance with weekly emails leading up to the events you participate in. We also post daily, if not numerous social media promotions about the teams, players, coaches and facilities for our events.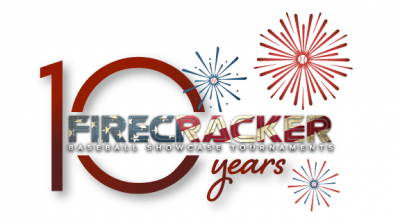 One login to register for tournaments, showcases, social events and even shop on our store.

One place where you can manage every registration, purchase and even team rosters (coaches).

To make coaches' lives even easier, we've provided multiple online and offline payments options including credit cards, PayPal and even "pay-later".

Improved the user experience on our site to make it easier for visitors to find exactly what they're looking for.

And coming soon, the ability to track live scores, schedules, updated standings and player profile portals.

Schedules for our events are completed and released 2 MONTHS prior, when applicable!

Adult site supervisors (often college and HS coaches) at every field during our events to make sure games start on time, scores kept, game times managed along with teams conducting in a profession manner.

Player/Coach Interviews conducted throughout our events offering players a unique opportunity to learn life skills of communication, professionalism and competition.