2023 JUCO Showcase Classic
Saturday, September 23rd – Sunday, September 24th | New Britain, Connecticut
Colleges/Organizations who are interested in attending this Event!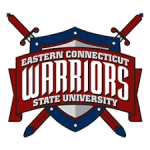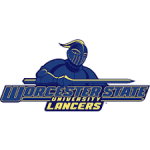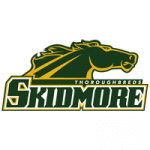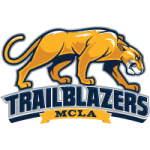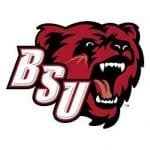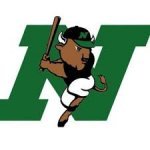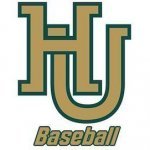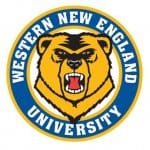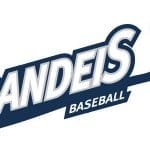 2023 Showcase Information
Age groups: NJCAA teams only
Round Robin play: Saturday, September 23rd and Sunday, September 24th, 2023
The JUCO Division will feature 6-8 of the top JUCO's in the Northeast and Mid-Atlantic. 

2 Game Guarantee: Round robin format will be used with all teams entered (*weather permitting*).

Baseballs and lineup cards are included for this event as an added bonus to all teams and programs.

Two (2) College board certified Umpires are supplied for every game.

Games will take place at New Britain Bees Stadium.

BP on the field along with I/O before your first game of the day on New Britain Beehive Field, adjacent to the stadium.

Trackman for all games so data and metrics can be shared with coaching staff and scouts present.

Current and past college and professional coaches are employed to evaluate the teams at the prime recruiting age groups during our events.

NO GATE FEES EVER!

Above and Beyond our Competition…We provide pre and post game interviews with players and coaches, social media staff to promote players and teams, live in game statistics, player assessments and videos which get added to our player database and much much more!
Weather/Event Updates
We understand weather and mother nature can impact your event experience unfortunately. We strive to provide communication before you leave your home or hotel, when possible.
There are many factors that go into running events including the weather, leasing fields from private schools, town officials that get these fields ready along other "outside factors" that can determine delays, shortening of games or unfortunately cancelations as well. Please click on this link or the yellow button on our schedule page "Event/Weather Updates" for updates daily when weather can be an impact to your event.
2023 Pro & College Coaches Attending
Please check out our website regularly as we approach the our summer events for confirmed attendance of coaches, schools and scouts. Our rotator above will show you the quality of programs who have expressed their interest in attending each year.
Colleges/Organizations who are committed to attend!
College of the Holy Cross (MA)
University of Rhode Island (RI)
Southern New Hampshire University (NH)
Pace University (NY)
Felician Univeristy (NJ)
Hudson Valley Community College (NY)
Iona College (NY)
Monroe College (NY)
Eastern Connecticut State University (CT)
Eastern Nazarene College (MA)
Elmira College (NY)
Husson University (ME)
Manhattanville College (NY)
Nichols College (MA)
Post University (CT)
Rhode Island College (RI)
Rivier University (NH)
Salve Regina University (RI)
Skidmore College (NY)
SUNY-Adirondack (NY)
SUNY-Oneonta (NY)
SUNY-Plattsburgh (NY)
Texas Rangers (MLB organization)
Union College (NY)
University of Massachusetts - Boston (MA)
Western Connecticut State University (CT)

Westfield State University (MA)

Wheaton College (MA)
Worcester State University (MA)
2023 Teams Registered
We started planning this event in 2021 and we are very excited about the interest entering this year. New Britain, Connecticut is an easy place to travel from all over New England and has some great fields for the fall! If you are interested in participating in one of the fall's best events, please register today or inquire at operations@firecrackersports.com for more details.
SEE WHO IS COMING!
2023 Hotel Policy
ALL TRAVELING TEAM MANAGERS/CLUB ADMINISTRATORS MUST REVIEW OUR HOTEL POLICY & RULES PRESENTED BELOW. FAILURE TO KNOW OUR POLICY COULD SUBJECT YOUR TEAM TO NON-ACCEPTANCE OR REMOVAL FROM THE TOURNAMENT
To insure the quality of service provided during a Firecracker Sports event this organization has put in place a Hotel Obligation Policy.
WHAT IS A "HOTEL OBLIGATION" TOURNAMENT?
Simply stated, if your team requires hotel accommodations (team traveling 75 miles or more to the event's destination city) your team MUST stay at one of the approved participating tournament partner hotels. These participating hotels are reviewable by clicking on the "hotel" links on the Tournament Website or on the home page of Firecracker Sports. Reservations can be made prior to being accepted and should be made ASAP as the hotels fill up quick.
WHY DOES THIS TOURNAMENT HAVE A "HOTEL OBLIGATION?"
We work very hard to keep our costs down and also balance the economic impact a tournament like ours can have towards the communities and programs we serve. The approved hotels on this website assist with both concerns and the following are the benefits to our programs:
To make it manageable we have room nights "blocked" for our out-of-town teams from our participating Partner Tournament Hotels.

Because we do not use a Third Party Housing Group and we negotiate large blocks of rooms with the hotels directly, you'll find a wide variety of best pricing and amenities from our hotels.

Care in selecting location and proximity to our playing fields (

see our field age

group

/field location chart to find out where your team most likely will be playing so you can lock down hotels near your fields

).

All of our tournament hotels have been approved due to their quality and desire to give our guests the best tournament experience.

Room inventory which is shared with the tournament to ensure that room demands can be met from year to year.

By using participating tournament partner hotels Firecracker Sports can offer our

"Act of God"

Clause. This state's "Should this event be cancelled for reasons beyond the Event Organizer's control (including weather), all outstanding reservations will be released at no charge to the participants"
WHY ARE THERE PENALTIES FOR NOT ABIDING BY OUR HOTEL "HOTEL OBLIGATION" POLICY?
In order to best serve our out-of-town teams we need this to be a win-win for our guest teams and our hotel partners…If the rules are not followed then we jeopardize our relationships with these hotels and this could potentially add more costs to the teams.
WHAT ARE THE PENALTIES FOR NOT FOLLOWING OUR POLICY?
Any accepted team to a tournament(s) who requires overnight accommodations and does not stay in one of our approved partner hotels will not be accepted to the tournament.
An accepted team to a tournament(s) who requires overnight accommodations and double books their team at more than one hotel will not be accepted to the tournament or will be removed from the tournament.
Teams who do not stay in our partner hotels will risk forfeiting their games and not be allowed to return to the tournament next year.
WHAT IF OUR TEAM DOES NOT GET ACCEPTED AND WE HAVE A HOTEL RESERVATION?
Teams will be able to cancel their hotel reservation if they are not accepted to the tournament.
2023 Fields & Facilities
2023 Tournament Rules
Thank you for your interest in Firecracker Sports and support for our baseball events. We have updated several rules so there is more clarity to lineups, tie-breakers and other dynamics like home vs. away. We answer all of your biggest questions regarding rules by checking out our "Team Information" section which includes event rules such as age requirements, tie-breakers, lineups and much more like insurance, rosters and payments. Please click on the button below for more advanced details.
If you have any questions or concerns please hit the chat button at the bottom of your screen or email operations@firecrackersports.com for more details.
2023 Team Roster Forms
Thank you for your interest and support of our Firecracker Sports events. In order to provide you the best experience possible, we request the entry of your team's roster via the link below. The deadline for all fall tournaments is September 1st. This will allow us to promote your student athletes to the attending college coaches ahead of time along with promote the players who have committed to play in college, giving an extra boast not only to the student athletes but your programs as well!
We have created a brand new and innovative website that is user-friendly for our parents, players and coaches. With this exciting new addition, we have created a one-stop shop for all your showcase baseball needs. You can create a user account, setup your teams, register for any event, make payments plus enter your roster one time and being done for the entire calendar year! This platform also will be where you see hotels, shopping, schedules, scores, standings and playoff implications right from your mobile device. We hope you enjoy this special benefit and make your life easier.
2023 Tournament Schedule
We work on releasing our schedules 2 MONTHS prior to any event we host and run throughout the calendar year. Once our event becomes full we begin to put the teams, fields and pool play together so you can plan your trip better to New Britain, Connecticut area. This allows everyone to plan in advance their hotels, social events but also let the college programs you are interested in, know your playing times if they are interested in attending.
We will release schedules directly to the coaches when they have submitted all paperwork and payments, as early as August 15th. Public release for this event in 2023 will be September 8th, listed right here. We try to maintain first class customer service from the point of registration, all the way through our final Championship game of our events, so your experience always remains first class!
JUCO Showcase Classic Scores & Standings
We have partnered with another valued member in the baseball industry, Playbook to make your experience even better. Now you can see scores, schedules and standings right from your mobile device as soon as the games are concluded. No more calls, emails to find out where, when and who you are playing. Through our mobile app, Firecracker Sports, you can find the GPS location of fields, get notified of time changes, incase of inclement weather but more importantly know where your team is placed for standings after your wins or unfortunately, losses.
Please check out the latest scores and standings of our events, past and present, held in New Britain, Connecticut communities.
Area Attractions and Visitor's Guide
Coming soon from our friends at the Connecticut Visitor's and Sports Bureau
Share this event on your favorite social media platform!